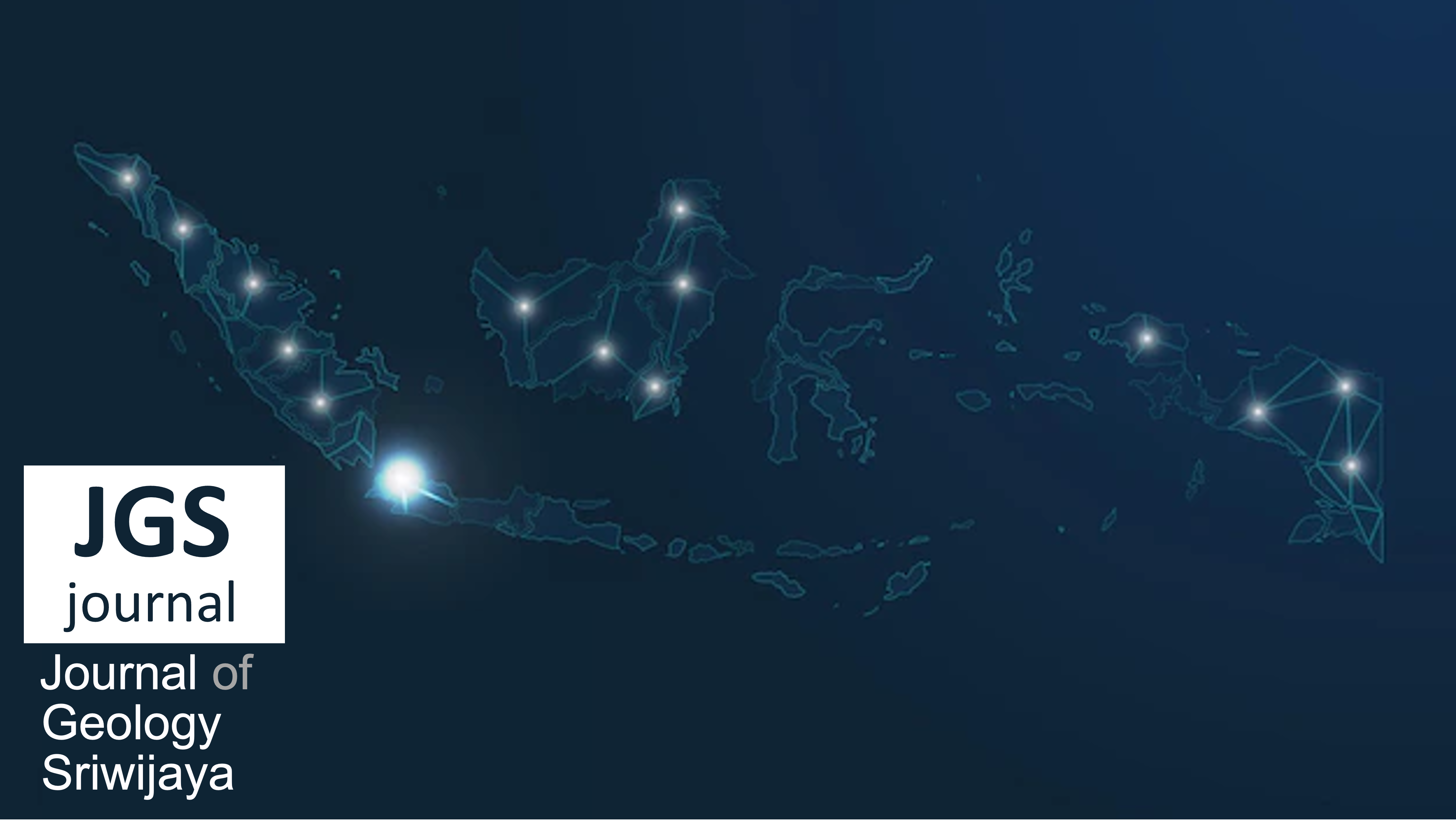 Current Issue
Vol 1 No 2 (2022): The Journal of Geology Sriwijaya
View All Issues
The Journal of Geology Sriwijaya (e-ISSN 2964-8696) first published in 2022, is a peer-reviewed open-access interdisciplinary journal which publishes Earth Science research that addresses not only trending research areas but also multidisciplinary application topics. The scope of published articles covers engineering geology, environmental geology, geochemistry, geomorphology, geophysics, hydrogeology, mining geology, paleontology, petroleum geology, regional geology, sedimentology, stratigraphy, structural geology, and tectonics. The journal supports researchers primarily focusing on Indonesia, Asia/ SE Asia, but is not limited to this region, and publishes research papers of both scientific and technical nature that are of current interest and have potential impact on activities such as oil & gas exploration, mining, environmental issues, earthquakes, hazard assessment, disaster risk reduction and climate change adaptation. The Journal also promotes geological interest on subjects of a conservation nature such as geoheritage and geotourism.
The Journal of Geology Sriwijaya will publish the first edition in the middle of the year 2022, both online (e-journal) and printed. The journal is published twice a year in June and December. The journal is managed and published by the Geological Engineering Study Program, Faculty of Engineering, Sriwijaya University.
e-ISSN : 2964-8696
Editorial board invites all researchers from universities, academies, and institutions; as well as students to submit original academic papers that have never been published. The writing guideline based on the article template in the web page. The submitted paper will be reviewed by the editor and reviewer based on the relevance between topics and the reviewer's expertise, then will be processed by the editorial team for publishing. The accuracy and originality of the article is fully the responsibility of the author. The editorial team has the right to edit the content and layout of the article without changing the aim and intent of the author. All of the review process will be informed in the Open Journal System (OJS) and emailed to the author.